The Cats
Page 8
Why so many cats?
What would you choose, Cats or Rats?
For the last week I had been seeing rats in the chicken coop again, the part where the guineas are kept at night. Saw at least 2 big ones. Ran right past my feet when I dumped the water to change it. Rats will kill chicks so they have to go. We lost at least 10 keets to rats in the past. Stephen brought Little Lou down to the coop with him. He put Lou in the coop an closed the door. Then proceeded to poke at the ground and fill the sides of the coop (from the outside) with water from the hose to scare the rats into the coop with Lou. Sure enough a rat ran across the coop and Lou pounced on it. Stephen ran around to the coop door and there was Lou with a Rat in his mouth waiting for the coop door to open so he could run off with his new catch of the day.
Later in the day Stephen took Lou back down to the coop. Lou knew the routine. Stephen set Lou down inside the coop where he had last seen a rat. He then went outside and proceeded to try and scare the rats out from the outside. He peeked in on Lou and saw him intensely watching a different hole than Stephen had put him down at. Lou knew where the rat was. Stephen turned on the hose and started to fill the walls from the outside once more. When he went in to check on Lou, sure enough Lou had another rat in his mouth! Later that night Stephen and Lou made a third trip and caught a third rat.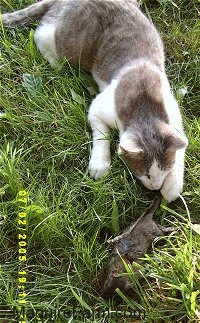 Little Lou with his rat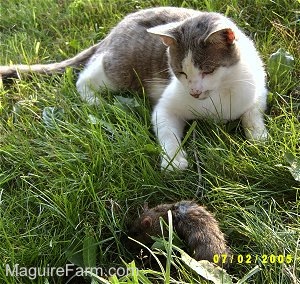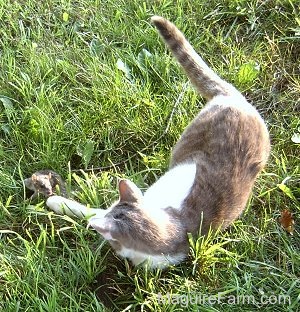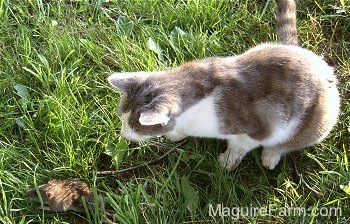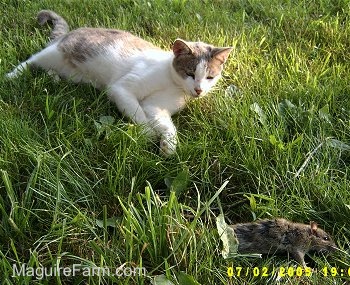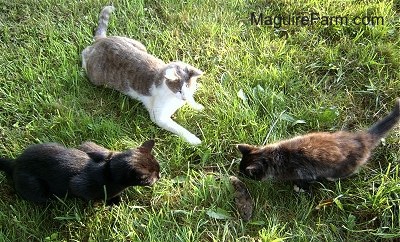 The other cats are starting to notice what Lou has.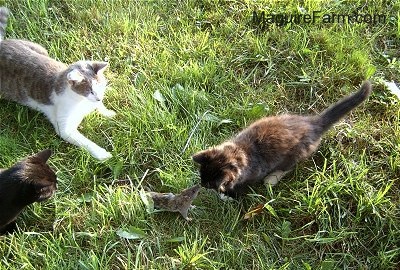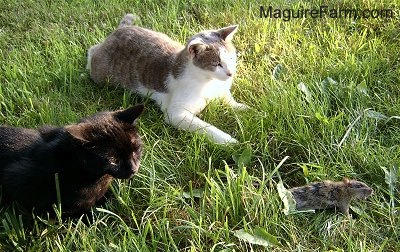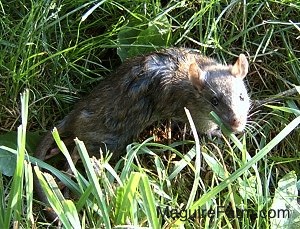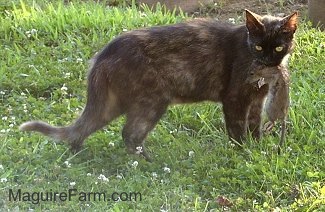 Talic decided to steal the rat from Little Lou.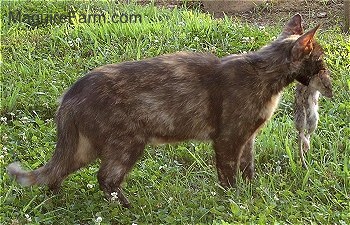 Talic was determined. No other cat was going to get the rat away from her. Not even Lou. Lou decided to just let Talic have the rat, after all it was his third rat of the day.