Raising Banjo the Barn Cat
Rescuing Banjo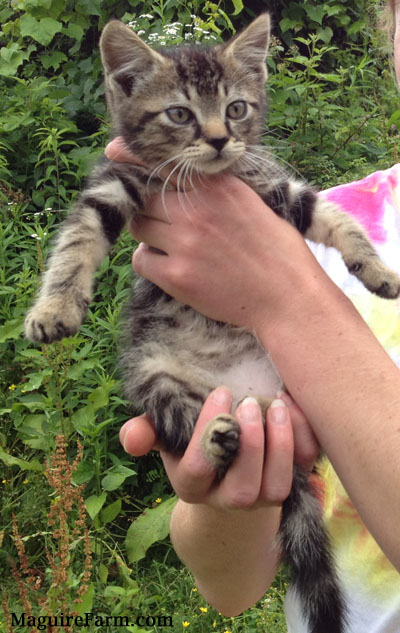 I was at an old horse barn and noticed a litter of kittens running around. The cats at the barn were covered in fleas and had respiratory infections that caused them to cough and sneeze. I was able to catch one of them and decided to give it a real home. Notice the black dots on his belly? Those are fleas!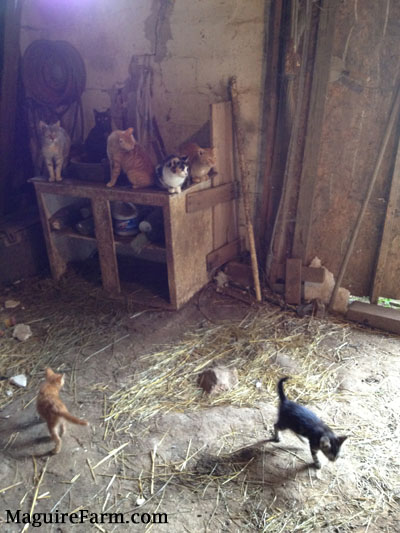 Here you can see some of the other cats gathered around on the shelf in the back. Two of the three kittens are shown in this picture down on the ground, Banjo and one of his litter mates. All the cats at this barn have fleas, respiratory infections and ear mites. These are less than ideal conditions for any cat.
The Flea Bath
As much as cats hate baths, Banjo was not coming home without one. Fleas will bite and suck the blood of the animal they infest, eventually causing an animal to become anemic from loss of blood. Ear mites are also a concern for these barn cats. Ear mites will call a cats ear their home which makes the cat very itchy and uncomfortable. A cat can even scratch its own ear open which can later become an infected wound. Banjo had to be treated for both fleas and ear mites.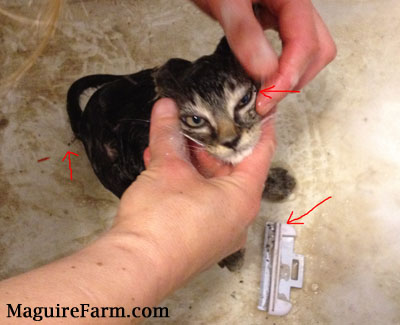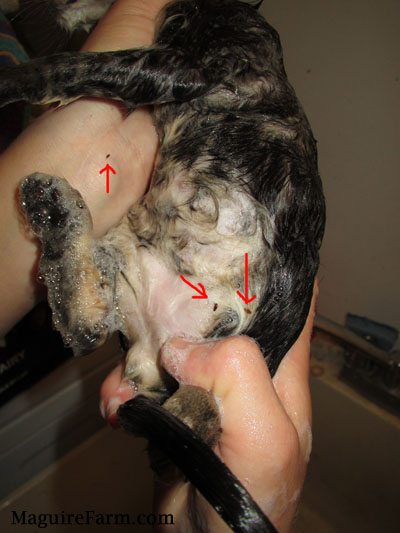 All those little black dots were fleas! Poor Banjo was covered in these little pests. Banjo spent almost two hours being soaked in flea killer (that was made from natural tea oils) along with getting his ears cleaned and being combed out over and over again.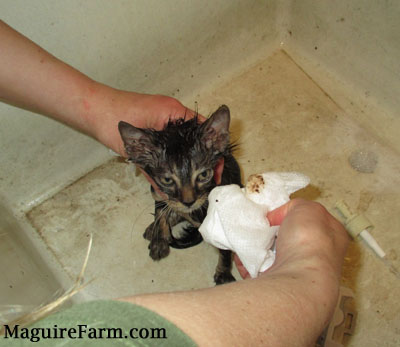 Sorry Banjo! It will all be worth it in the end when you are ear mite and flea free! That brown stuff on the paper towel is ear mites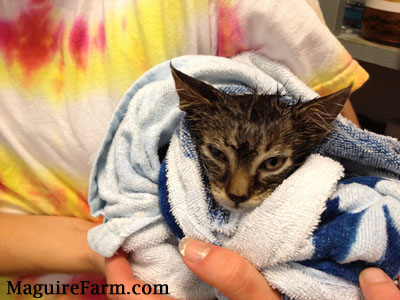 Finally Banjo was all flea free and ready to warm up in a blanket... so we thought. Banjo got to eat some canned dog food and boy did he love it! He chomped down the food as quick as he could.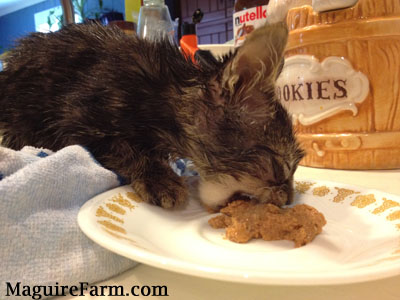 Little did we know that there were still fleas on him! After opening up the blanket we found the fleas were falling and jumping off into the blanket. Sorry little kitty but its back to the bath!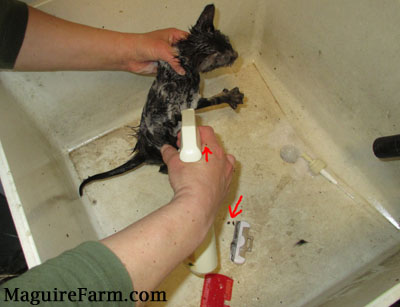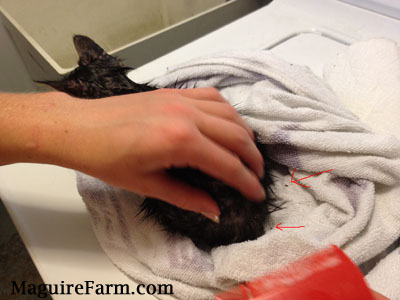 One more round of flea killer and ear mite cleaning followed by a combing session did the trick. Now Banjo really was flea free and could finally relax in the blanket. That's exactly what he did too. Banjo was purring away the rest of the night curled up in his blanket. This is probably the first time in a long time that he has been flea and ear mite free and he was loving it! He still has a respiratory infection and you can hear it when he breathes but he is getting some enzyme medicine that will block the cause of the infection.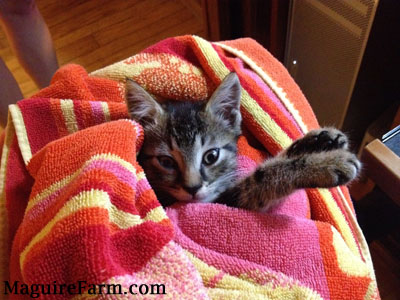 Stay tuned because more updates on Banjo the barn cat will be posted!